East Garden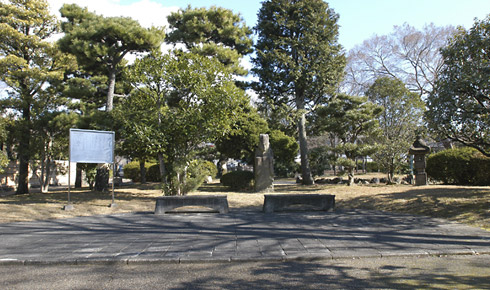 The East Garden is located on a sloping hilltop in the southeastern corner of the museum grounds that is a garden of stone sculptures from the Korean Peninsula. After a visit to the exhibition halls, enjoy a peaceful stroll through this little hidden oasis.
The East Garden
Tomb Figurines
Thirteen Human Figures, Pair of Sheep, Two Lanterns, Fives Stands, Eight Square Bases, Two Pairs of Columns
Korea, Joseon dynasty (1392-1910)
Gift of Yamamoto Aya
Kyoto National Museum
From ancient times, the tombs of powerful figures were adorned with stone figurines on the Korean Peninsula and China. These sculptures come from the Korean Joseon dynasty (1392-1910).
Stone Stupa and Buddhas