Domaru Armor with Dark Blue Lacing, Helmet and Wide Arm-Protectors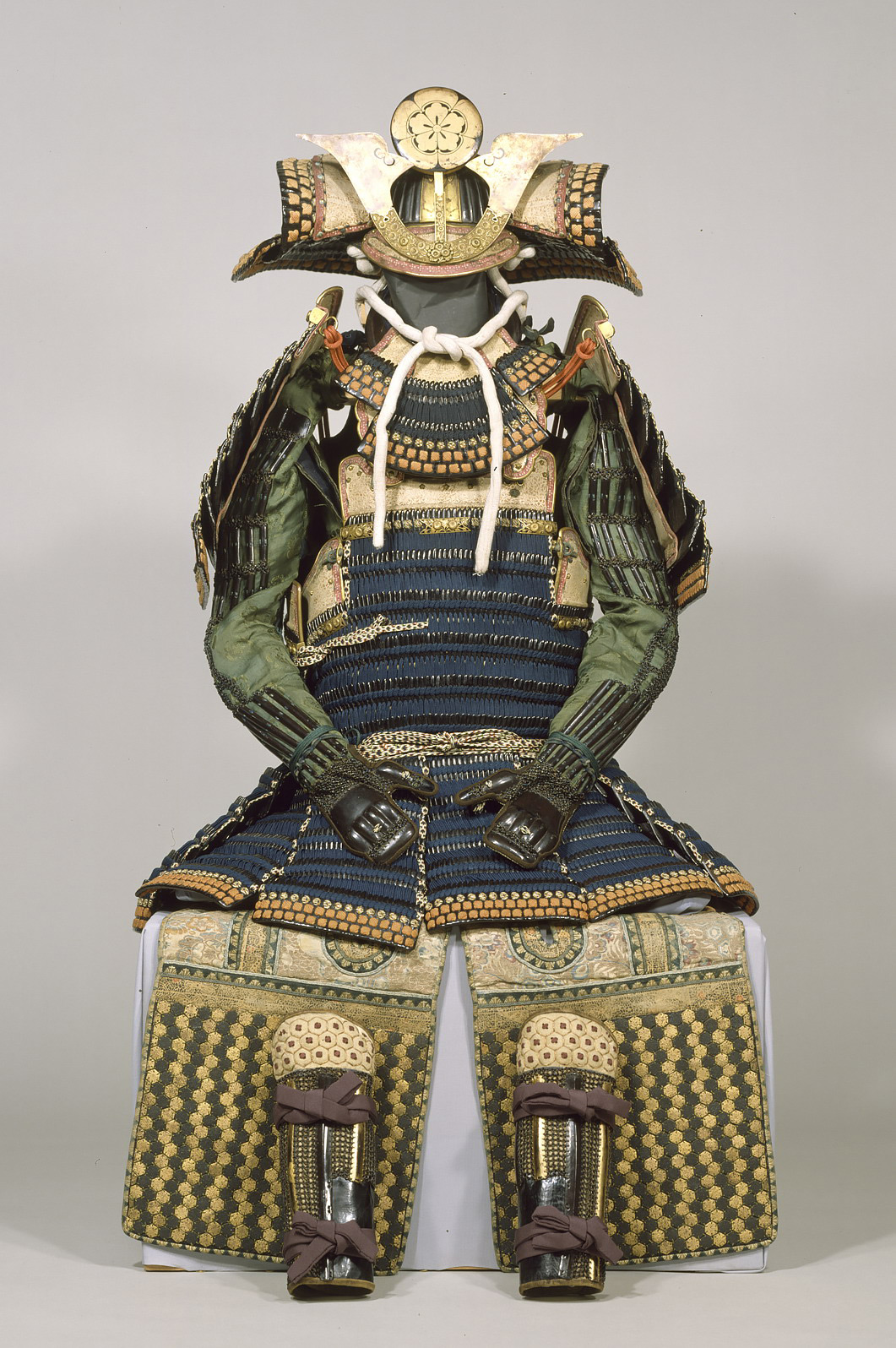 ※画像をクリックまたはタップすると拡大画像が開きます。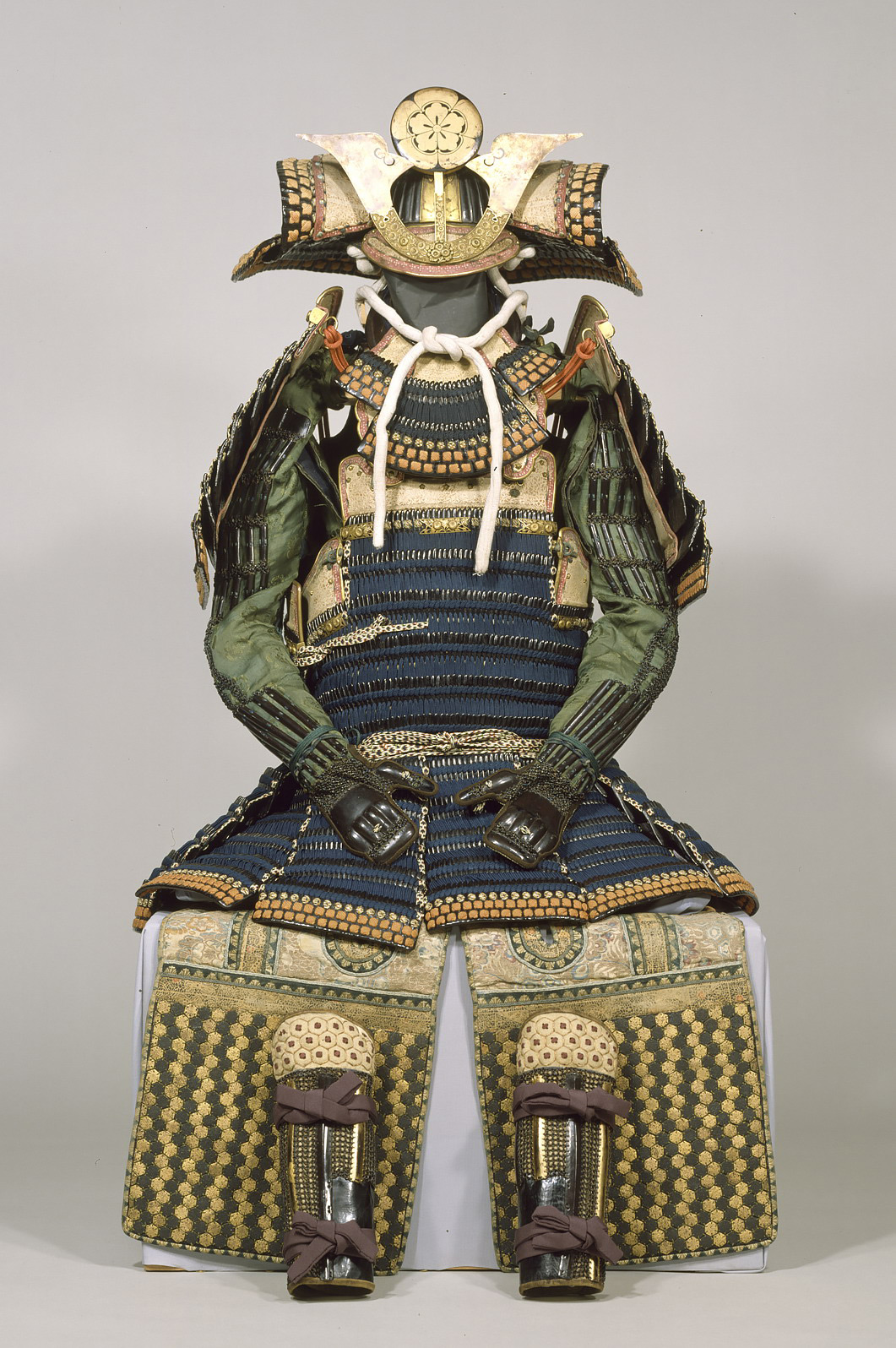 Metalwork
Domaru Armor with Dark Blue Lacing, Helmet and Wide Arm-Protectors
基本情報
Body height: 33.9 cm
Kusazuri skirt length: 28.8 cm
Helmet height : 10.8 cm
Wide arm-protector length: 36.4 cm
Muromachi Period (16th Century)
Important Cultural Property
(Kenkun Shrine, Kyoto)
Domaru-style armor was worn by foot soldiers. This style of armor encircles the soldier's body with the edges and is fastened on the right side. Unlike the oyoroi-style armor used by officers, domaru armor was relatively easy to wear; the kusazuri skirts were divided into at least five sections to allow freedom of movement of the legs and hips. In time, these practical considerations made domaru armor the uniform of officers as well. Soon after, the osode (wide-sleeved) arm-protectors and helmets associated with oyoroi armor were added to the domaru costume.
The central parts of this armor were formed by lacing a pattern of one small iron plate (scale) and two black lacquered leather plates with dark blue cords, using the keibiki-odoshi method. The yonjukken suji (forty stripes) helmet is made of forty iron strips that are jointed together and coated with black lacquer. Attached to the visor is a gilt kuwagata holder, engraved with a design of chrysanthemums on a nanako (fish-egg pattern) ground. This kuwagata holder holds the horn-like gilt kuwagata (a hoe-shaped helmet ornament) and the maedatemono (central ornament) with a design of Chinese bell flowers in black lacquer and gilt.
This armor has many aspects of classic domaru armor, but the twelve-sectioned kusazuri skirt and the small shikoro neck-protectors are unique characteristics of armor made in the late-Muromachi Period.