Learning at the Museum
Audioguide
Multilingual audioguides are available for rental in the entrance lobby on the first floor.
Collection Exhibitions
Fee

550 yen (includes tax) (choose either Audioguide or Junior Audioguide)
Languages

Japanese, English, Chinese, Korean
Rental Hours

9:30 a.m.-4:30 p.m. (Return by 5:00 p.m.)
Note

Junior Audioguides may feature different objects than the audioguides for the general public. Audioguides may not be taken outside the museum.
Junior Audioguide
The Kyoto National Museum offers multilingual audioguides for young people in addition to those for the general public. The Junior Audioguide features two characters, Grandpa Meta (named after the giant Metasequoia redwood tree in the museum garden) and Wakaba-chan ("Little Sprout"). These characters talk lightheartedly about objects on view in the museum. We hope these guides make your next museum visit fun and informative for the whole family.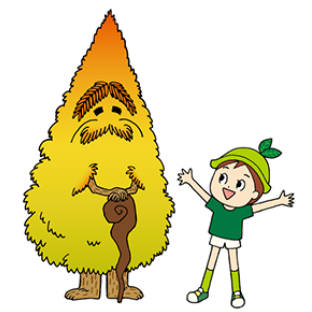 Special Exhibitions
For details on audioguide rentals for special exhibitions, please visit the exhibition's page.
Special Exhibitions