Mirror with Four Buddhas and Four Beasts Design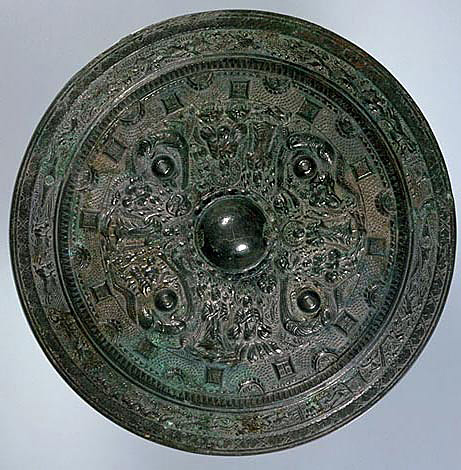 Full Enlargement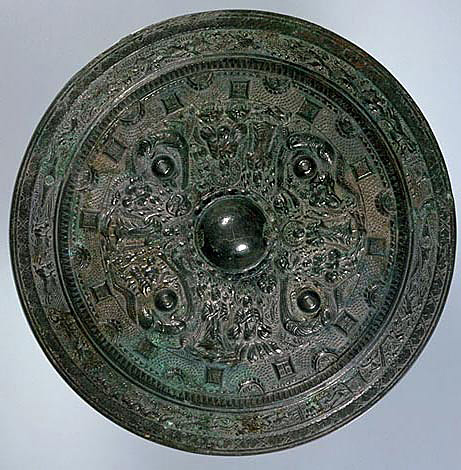 Archaeology
Mirror with Four Buddhas and Four Beasts Design
Diameter: 24.1 cm Weight: 1.87kg
China, Jin Dynasty
4th Century
Important Cultural Property
JK 320
This high quality bronze mirror has an excellent design on the back. Birds and clouds compose the border patterns with animals in the center. A pattern of alternating semi-circles and squares divides the outer and inner sections of the composition. Each of the squares is inscribed with Chinese characters.
The central design is made up of four beasts, four animals, and four Buddhas, each with two attendants. Attendants of two of the Buddhas are seated, while those of the other two are standing.
There have been only six mirrors excavated in Japan with designs of Buddhas instead of gods. The excavation site of this piece is not certain, but the inscription on the container suggests that it was found near Kongorin-ji Temple in Osaka.