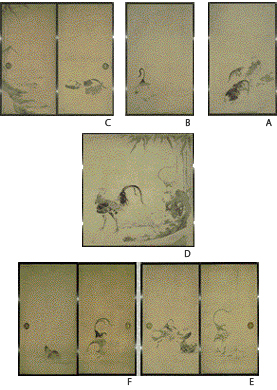 Cocks and Hens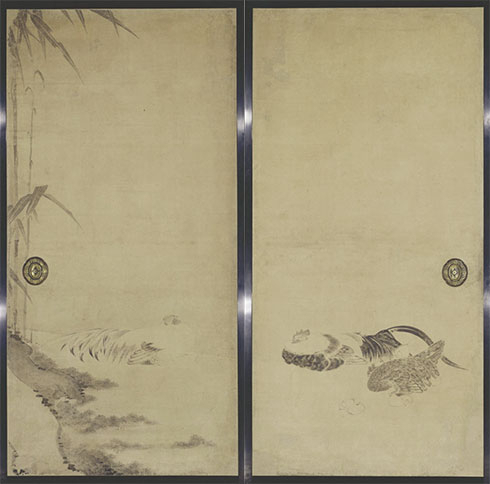 C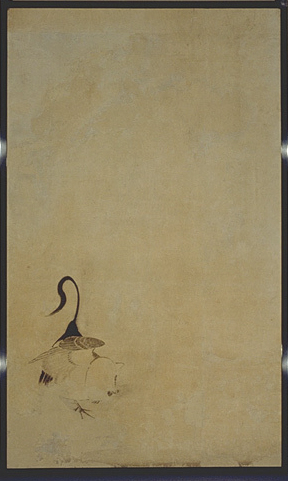 B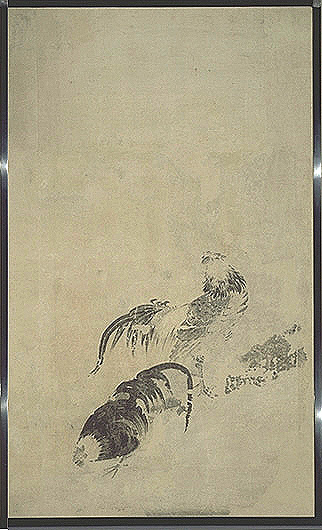 A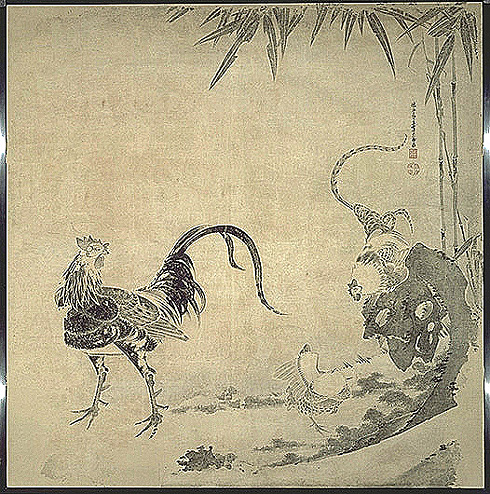 D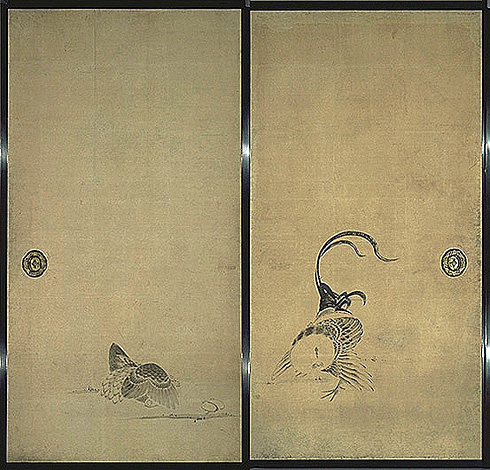 F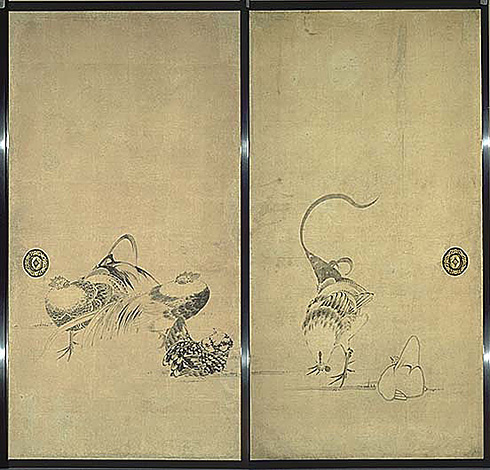 E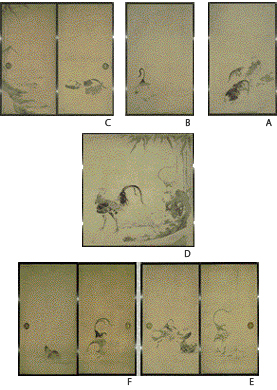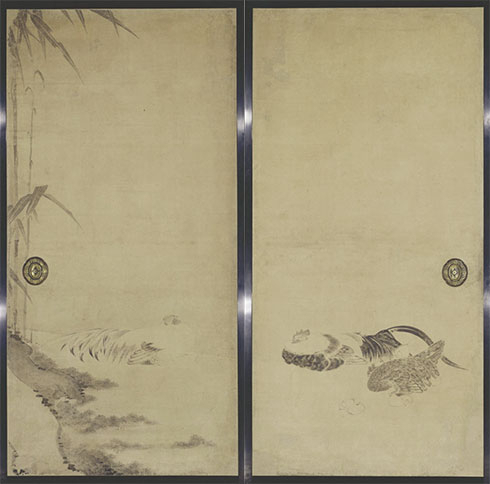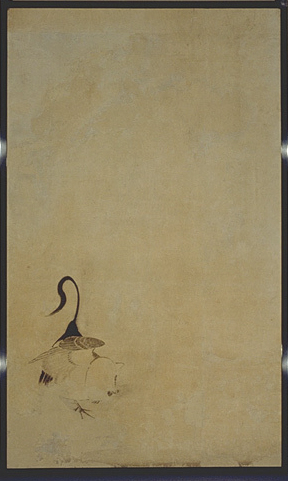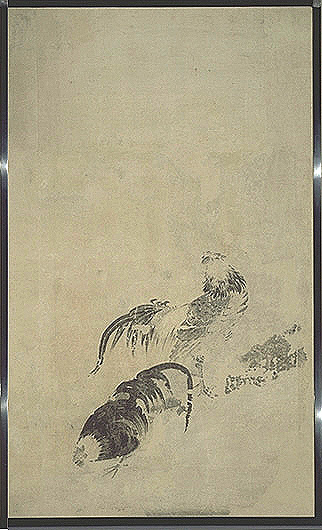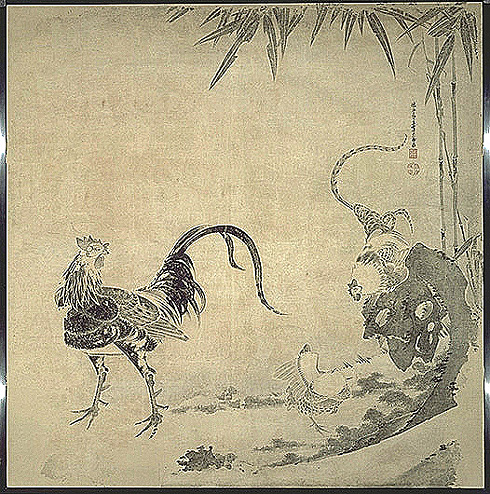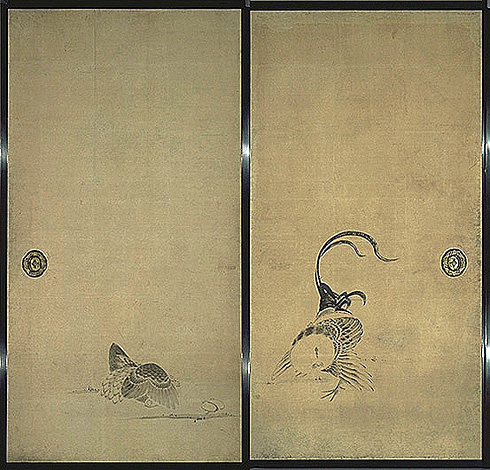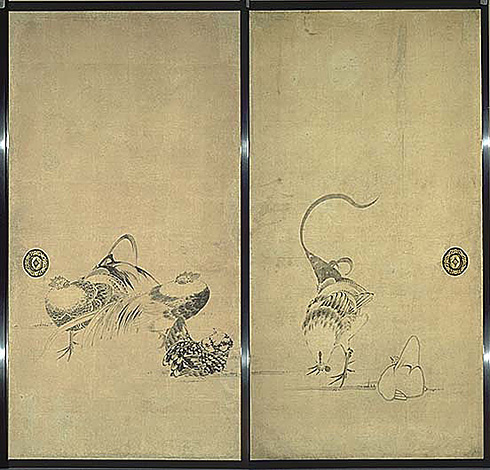 Early Modern Painting
Cocks and Hens
by Ito Jakuchu
(From a set of nine panels)
Ink on paper
Proportions:
Sliding door panels: 176.5 x 91.5 cm
Wall panels: 176.5 x 179.0 cm
203.5 x 111.0 cm
199.0 x 108.5 cm
Edo Period (dated 1790)
AK 355
Kyoto National Museum
These paintings by Ito Jakuchu (1716 - 1800) were made for the Hojo Hall of Kaiho-ji Zen Temple (Obaku sect) in Fushimi, Kyoto.
Including the few panels that are missing today, the length of this set of paintings as a whole was about ten meters, even longer than another set of paintings by Jakuchu from Saifuku-ji Temple in Osaka. Both sets of paintings are both of the same subject and were painted in the same year, 1790. However, while the Saifuku-ji set is done in color on gold leaf, this set is in ink on white paper.
This set of panels is a quintessential mature masterpiece of Ito Jakuchu.