Dotaku Bronze Bell with Tossen Handle and Zigzag Pattern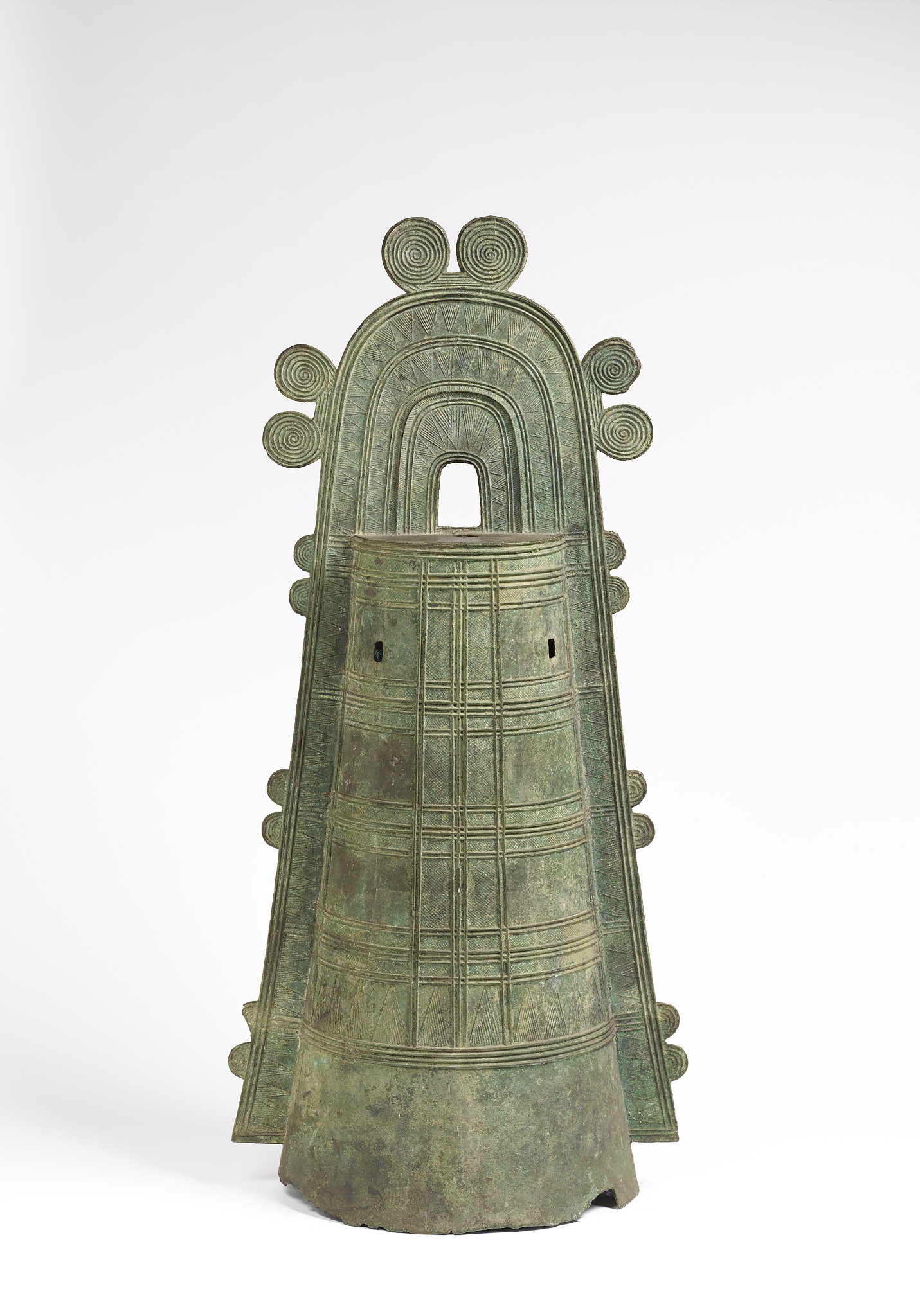 ※画像をクリックまたはタップすると拡大画像が開きます。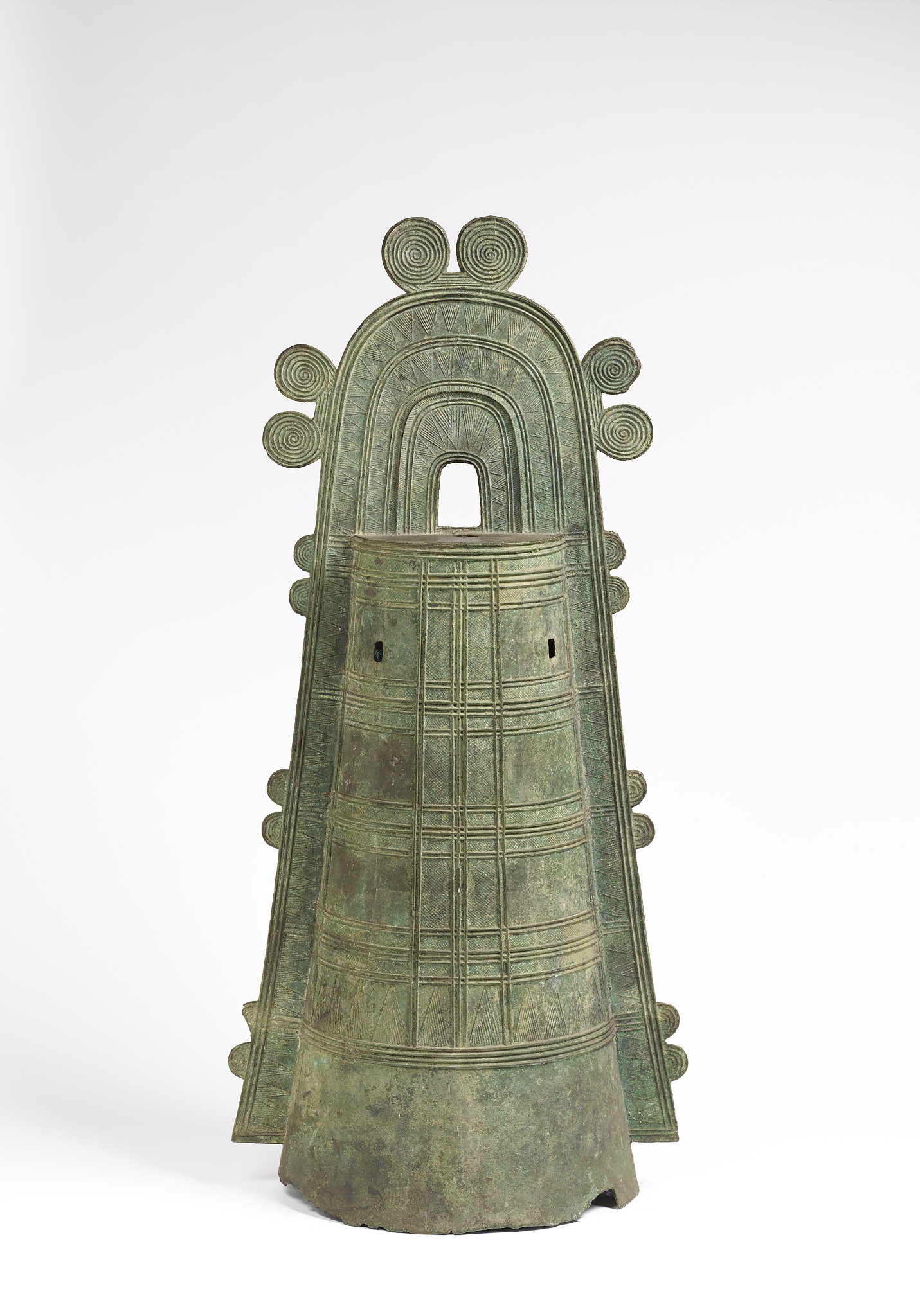 Archaeological Relics
Dotaku Bronze Bell with Tossen Handle and Zigzag Pattern
基本情報
Height: 107.0 cm
Late Yayoi Period (3rd Century A.D.)
Excavation site: Bikunijo, Yosa County, Kyoto Prefecture
Important Cultural Property
(Bairin-ji Temple, Kyoto)
Dotaku bronze bells are classified chronologically into four groups, according to the styles of their handles. Though originally made to suspend the bells, handles became less functional and more ornamental in later years.
This bronze bell belongs to the latest group called tossen-type bells. Within the tossen-type group, it is classified as type 5, the most recent of the group. Bells of this type were large, often exceeding one meter in height. The bodies of the bells were decorated with thick vertical and horizontal "tossen" lines.
This bell was reportedly excavated from Bikunijo near Bairin-ji Temple during the Edo Period. Better preserved than most other bells of its type, this dotaku has been very important for the study of casting techniques of the period.