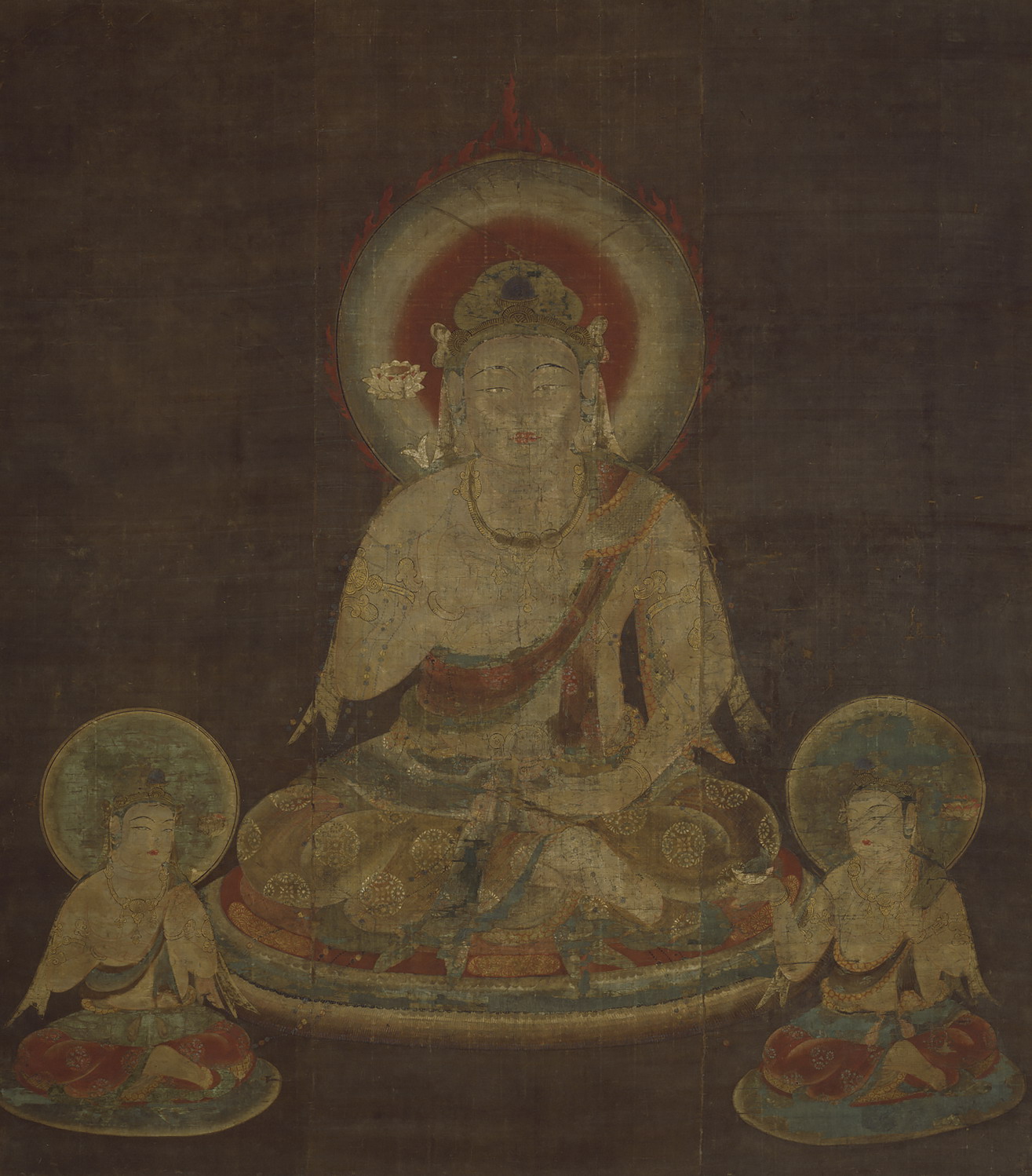 月天像
※画像をクリックまたはタップすると拡大画像が開きます。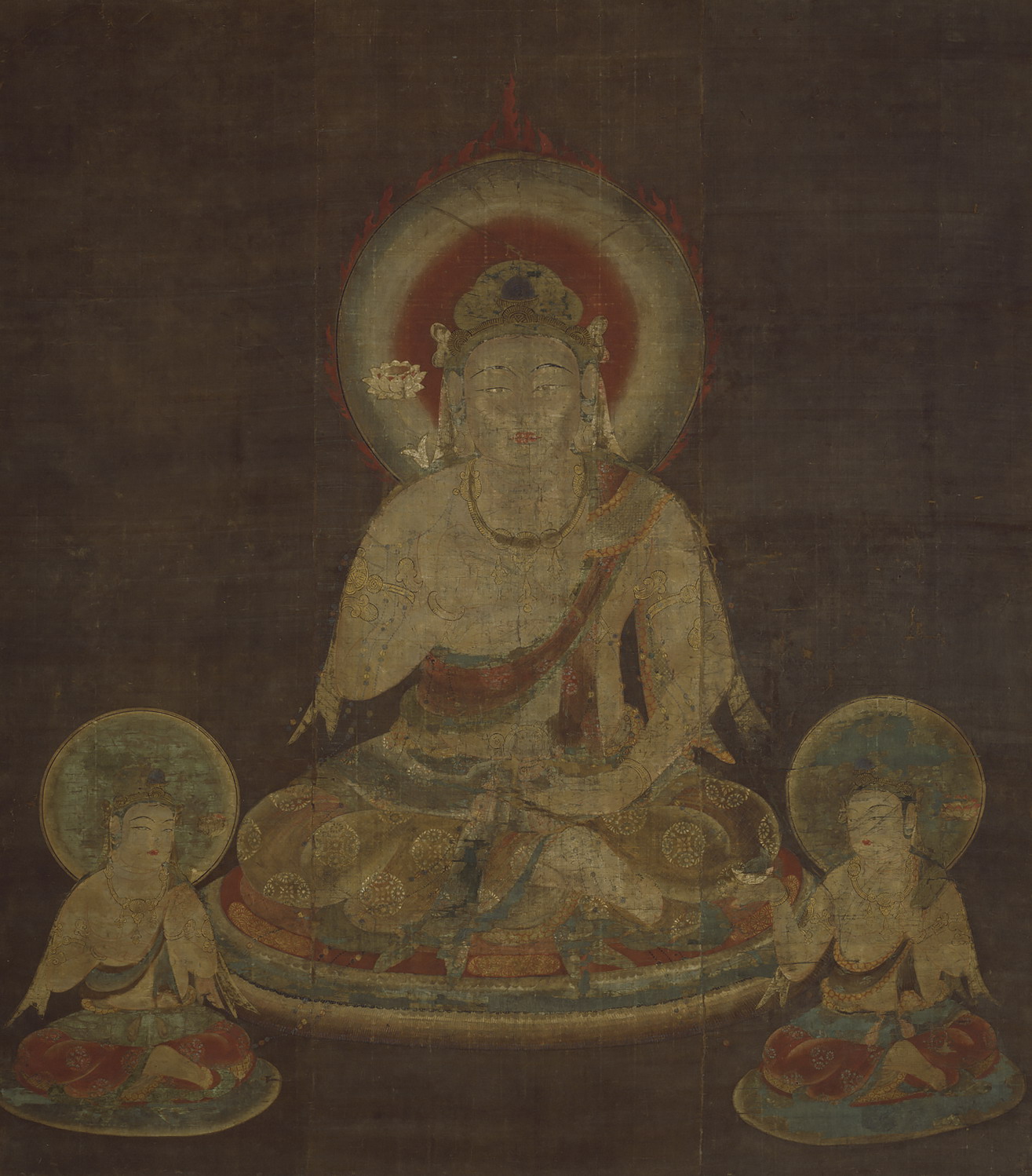 Twelve Devas
Gatten (Candra)
基本情報
Hanging scroll, color and gold on silk
144.4 x 126.6 cm
Late-Heian Period (Dated 1127)
National Treasure
AK 283
Gatten is one of the Twelve Devas that were made in 1127 to be hung at the annual, New Year's ceremony of esoteric prayers, held at Shingon-in in the Imperial Palace. They were formerly owned by Kyoogokoku-ji (To-ji) temple.

Gatten is called Candra in Sanskrit and has the form of a Bodhisattva He was originally an Indian god, but was adopted as a guardian into the Esoteric Buddhist pantheon. The Twelve Devas are the guardians of the four quarters and four semi-quarters, up and down, and the sun and moon. Gatten is the guardian of the moon.

One of the unique characteristics of these scrolls is that all the devas, with the exception of Bonten, sit on felt pedestals, instead of animals, in which case Gatten might be depicted riding on a white goose. In this scroll, the left attendant holds a half moon with a rabbit in it, which is held by Gatten himself in other versions.
Bishamon-ten Ishana-ten Taishaku-ten Ka-ten Enma-ten Rasetsu-ten Sui-ten Fu-ten Bon-ten Ji-ten Nitten Gatten